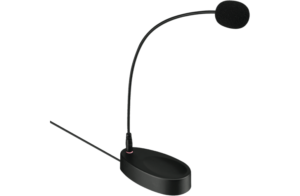 For 3 successive weeks, the House has not sat owing to challenges with its sound system. The impact of this is best understood in the light of the representation, law-making and oversight functions that the House of Representatives plays in section 4 of the 1999 Constitution (as amended).
The lingering challenge of defective microphones has also meant that important matters on the order paper are sometimes stepped down or deferred, to another legislative day for consideration. On November 14th 2018 (the third time the House adjourned for the said reason), lawmakers were unable to contribute to a motion of urgent public importance bordering on whether the Inspector General of Police had requisite constitutional authority to promote police officers following the Police Service Commission's threat to demote and/or take other action on the said officers. In addition to this were other notable matters calling for legislative intervention such as the need to investigate allegations of extra-judicial killings by the Nigerian Police and Army. The absence of a functional public address system also caused the legislature to defer a report on two amendment Bills intended at incorporating offences and penalties relating to computer misuse and Cybercrime into the Country's Criminal Codes.
It is worrying that the sitting of the 360-strong chamber has become tentative in light of this development in view of the huge responsibilities placed on the House of Representatives by virtue of its constitutional mandate.