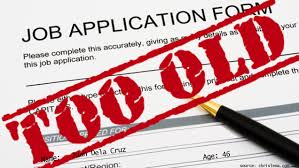 A Bill seeking to stop older applicants from being discriminated against in the employment process has passed second reading in the House of Representatives.
Titled "the Age Discrimination against Job Seekers (Eradication) and Allied Matters Bill, 2018", the Bill prohibits Federal government agencies (defined as an establishment by the Federal government) from disqualifying competent youths above the age of 30 [1] or any other age limit imposed, from gaining entry provided the applicant is a Nigerian citizen that is 45 years or younger[2] and meets other criteria specified.
However, the Bill also creates exceptions as it is subject to the laws establishing security agencies and armed forces[3] that may have an age requirement at the time of enlistment – due to the physical demands of such positions. The Bill also follows practices in other jurisdictions such as the United Kingdom's Equality Act, 2010 and the United States' Age Discrimination in Employment Act 1967 which generally disallows age preferences in job notices or adverts.
It would appear that the Bill is very popular among a significant portion of the Nigerian youth population, as several are left out of the employment net, a lot of years after graduation.
There are however doubts as to whether the Bill, which passed second reading in the House of Representatives on 7 November, 2018 will progress further especially as political campaigns kick off and elections take centre stage. Similar Bills addressing an aspect of discrimination such as the Gender and Equal Opportunities Bill have stalled in the Senate while the Disability Bill is yet to be assented to by President Buhari.
[1] Clause 3(1) of the Age Discrimination against Job Seekers (Eradication) and Allied Matters Act, 2018
[2] Clause 2(c) of the Age Discrimination against Job Seekers (Eradication) and Allied Matters Act, 2018
[3] Clause 3(3) of the Age Discrimination against Job Seekers (Eradication) and Allied Matters Act, 2018