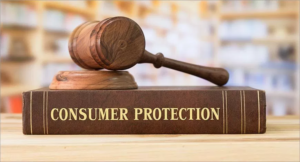 President Buhari has assented to the Federal Competition and Consumer Protection Act, 2019. Among others, the Act establishes a Federal Competition and Consumer Protection Commission responsible for the identification of anti-competitive business practices and for the protection of consumers from the adverse effects of such businesses. It also sets up a Competition and Consumer Protection Tribunal to hear appeals on decisions from the Commission.
Under the Act, the Commission is given wide powers to promote competitive markets and enable Nigerian consumers access safer products at competitive prices. For instance, the Commission has powers to authorise mergers (with or without conditions). It may also conduct quality tests on consumer products, penalise restrictive trade / business practices and search or inspect properties that it suspects are engaging in anti-competitive business practices inimical to its objectives.
The Act envisages that the Commission will be run by 7 full time Commissioners; one of whom must be appointed by the President as Chief Executive Officer subject to the Senate's confirmation. It also mandates the selection of the Commissioners to be drawn in a manner that reflects the six geo-political zones in Nigeria. Apart from the pioneer Chief Executive who will hold office at the first instance for five years and a further term of four years if renewed, other Commissioners are expected to stay in office for a four-year renewable tenure. This composition varies from that of the Tribunal whose membership is headed by a Chairman with six other Members for a non-renewable term of six years.
The Commission is mandated to submit bi-annual reports on its activities to the Minister of Trade and Investment, the President and the National Assembly on 30th June and 31st December annually.