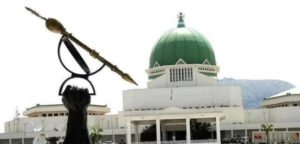 The Nigerian National Assembly reconvened on Tuesday, October 9 to a schedule filled with several pending issues including the passage of the Electoral Act (Amendment) Bill, the budget for the 2019 General Elections, several nomination confirmations and other Bills.
The National Assembly had hurriedly adjourned on July 24, 2018 following concerns over the Executive's attempt to interfere with its leadership. It will be recalled that security agents from the Department of State Services (DSS) and the Police had invaded and sealed off the National Assembly on August 7, 2018 initially preventing members and staff of the National Assembly from having access into the National Assembly. The fallout of that incident was nationwide condemnation of the action of the security forces as representing a major threat to democracy. This further led to the removal of the Director General of the DSS by then acting President, Prof. Yemi Osibanjo and denial of official approval of the action of the security services. It was against this background that the National Assembly hurriedly adjourned sitting till October 9.
The adjournment disrupted the National Assembly's consideration of INEC's budget for the 2019 Elections and confirmation of nominations to positions made by President Buhari such as nominees for the Deputy Governor of the Central Bank of Nigeria (Mr. Folashodun Adebisi Shonubi) as well as other key appointments in strategic parastatals such as the Asset Management Corporation of Nigeria (AMCON), Code of Conduct Bureau, the Economic and Financial Crimes Commission (EFCC) and the Independent Corrupt Practices and other related offences Commission (ICPC) among others.
As the National Assembly resumes, Nigerians are full of expectations that it will immediately concentrate and catch up on several of these pending issues. Nigerians also expects members of the National Assembly to focus on the issues of legislation and legislative duties rather than again rake up arguments over leadership questions in the National Assembly.