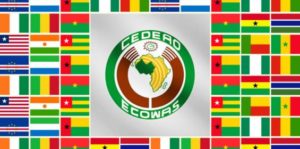 Three weeks after the African Union had decided on 30th January 2017 to readmit Morocco into the Union, following a 33-year absence, Morocco, a North African country, surprisingly announced a further application to join the Economic Community of West African States (ECOWAS). While a summit meeting of the 51st Ordinary Session of the Assembly of Heads of States and Government of ECOWAS has agreed "in principle" to grant Morocco's application, a final decision on the matter will be taken at its 52nd Ordinary session scheduled for Lome, Togo in December, 2017. However, the ECOWAS Commission, which acts as its secretariat has been mandated to "examine the implications" of Morocco's request in accordance with the Revised ECOWAS Treaty of 1992 when reporting back to the 52nd Ordinary Session, at the end of the year.
In Nigeria, the House of Representatives Committee on Foreign Affairs and Cooperation and Integration in Africa held a public hearing on 9th November 2017 to collate input and public opinion on Morocco's application. The House was of the view that only an informed position could guide the country's decision on the matter. It also stressed that the West African intergovernmental organisation exercise caution to prevent jeopardising the economic interests of citizens or member states in the sub-region. However, public opinion from some leading Nigerian analysts at the public hearing were generally against the admission of Morocco. Some of the reasons adduced have been on grounds of its geographical location and that its entry may affect some of Nigeria's political and economic interests. There are also concerns that it could pose migration problems.
For instance, it has been argued that Morocco, which is located in the North of Africa, should not ordinarily be a member of the Economic Community of West African States on the basis of its geographical location in the same vein that Nigeria would be disqualified if it sought to join the East African Community (EAC) or the Southern Africa Development Community (SADC). To further buttress this, Article 1 (d) and 1(e) of the 1991 Abuja Treaty that establishes the African Economic Community classifies all African countries into regions, dependent on geographical location. The classifications are North Africa, West Africa, Central Africa, East Africa and Southern Africa.
Nigeria also has some political and economic interests militating against Morocco's admission into ECOWAS. For example, Morocco's claim of sovereignty over the Saharawi Arab Democratic Republic (SADR) is inconsistent with Nigeria's foreign policy of total decolonisation in Africa. Morocco would also be the only country that would be practising a monarchical system of government, as all extant Member States in ECOWAS are republics. Also, since Morocco is not a signatory to the African Charter on Human and People's Rights, it could have the potential of undermining the rights of citizens from other member states who are given the benefits of entry, residence and establishment in the territory of member states under article 2 of ECOWAS Protocol A/P.1/5/79 relating to the Free Movement of Persons, Residence and Establishment.
In addition, it is somewhat ironic that Morocco re-joined the African Union and is now seeking to join ECOWAS when its main rationale for initial withdrawal (the African Union's insistence on the sovereignty of SADR) remains unchanged. Since Morocco left the African Union over its stance on the Saharawi Arab Democratic Republic why has she chosen to return even though the Union's policy has not changed? Also since she only returned from its "self- exile" of over 30 years, a more cautious approach ought to have been taken by ECOWAS such as the careful study and monitoring of Morocco for a period of time rather than a quick approval of its request "in principle" less than one month after it had re-joined the African Union. Related to this is the question on how Morocco is expected to sustain the ECOWAS when it was unable to achieve tangible progress in the Arab Maghreb Union (AMU) as a result of economic and political disagreements between herself and Algeria over SADC. Notably, no high level AMU meetings have taken place since 3rd July 2008.
There is also an argument against Morocco's admission into ECOWAS on the basis of some of its non-tariff economic pacts with the European Union. It is feared that Morocco's admission into ECOWAS will create a back door for Nigeria to become a dumping ground of EU's products in West Africa. The Manufacturers Association of Nigeria (MAN) for instance, has pointed its negative effect on the current administration's policy on diversification of the economy and the promotion of "made in Nigeria" goods. Technically speaking, although Nigeria and the Gambia are the only two countries that have refused to sign the European Union's Economic Partnership Agreement (EPA) with the ECOWAS, there are views that the major reason why the EPA has not come into force is that the main market targeted by the EPA is Nigeria.
There are also migration problems that could stem from regional integration obligations in ECOWAS if Morocco's application is finally approved. This is because the ECOWAS Protocol on Free Movement of Persons offers a regime of visa-free travel movement of ECOWAS countries. However, the promise of right of establishment in addition to its close proximity to Europe may invariably put the Euro-Mediterranean migration system under pressure at a time that there are major concerns over illegal migration, human trafficking and slave trade. While an option may be to offer Morocco an exemption from the Protocol, this may create a two-track ECOWAS, giving other member countries the possibility to re-open existing ECOWAS obligations. Linked to this are fears that Morocco's admission may create a further unstable West African region; that is already battling against insurgency.
However, despite these arguments against Morocco's admission, it is interesting that Nigeria's Minister of Foreign Affairs, Mr Geoffrey Onyeama appears to take a different view and has spoken rather favourably of the admittance of Morocco and its economic benefits to the West African bloc. This is because currently Nigeria and Morocco are in talks over a huge project to extend a West Africa pipeline project to go up along the coast from West Africa all the way up into Morocco and into Europe eventually. The project is estimated at several billion dollars. However, the Minister's position is different from the stance taken by prominent lawyer Femi Falana, Fred Agwu, (Research Professor, National Institute Of International Affairs) and the Association of Retired Career Ambassadors Of Nigeria. (ARCAN).
Lastly, it is important to note that the final decision on Morocco's admission will eventually be based on whether the current ECOWAS membership agree for its admission due to Article 9 of the ECOWAS Revised Treaty of 1993 which enables it to act on a subject matter under consideration by 'unanimous consensus' or a 'two-thirds majority'. Therefore, it appears that the Federal Government, which was not represented at the 51st Ordinary Summit, has a second chance of either canvassing for other states to accept Morocco or yield to domestic pressure by refusing the entry of Morocco. Despite all indications, the Minister of Foreign Affairs claims that the Nigerian government is yet to take a final position on this matter.