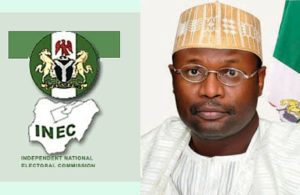 The passage of the budget for the conduct of 2019 General Elections is one of the top two priority issues that Nigerians expect to consider as it reconvenes on October 9.
The National Assembly had set to pass the budget in June but this was scuttled in the wake of the hurried adjournment of the National Assembly following security and executive attempts to interfere on its leadership which led to the invasion of the National Assembly by the Department of State Security and Police.
Although there was pressure on the National Assembly to reconvene during the period of their long recess, this did not help especially as political party primaries also intervened. With its reconvening, the National Assembly will now need to pass the budget as INEC has indicated that funds for the elections must become available beginning in October if the elections are to hold as scheduled.
There may yet be some controversy over the funding of elections. In the President's budget proposal, President Buhari had sought for virement of funds for already approved budget sums for National Assembly's constituency projects. National Assembly members are however resisting this and are asking that the budget be funded by virement from the Executive's Other Service Wide Votes under the Special Intervention Programme (Recurrent) in the 2018 budget. The Joint Committee had also recommended the approval of the sum of N45,695,015,438.00 as the second component of the budget (putting the total sum of the 2019 General elections budget at N189,207,544,893.00 as the first component of the budget totals N143, 512,529,455.00)[1].
Some of the items contained in INEC's supplementary budget include allocation of moneys for the printing of ballot papers, results sheets, procurement of ballot boxes, support to National Youth Service Corps, elections duty allowance, grassroots outreach activities, pre-election voter education programmes, transcribing electoral materials into braille and the purchase of replacement smart card readers among several line items.
[1] 2019: INEC bows to NASS, agrees with approved N143 billion elections budget https://www.vanguardngr.com/2018/08/2019-inec-bows-to-nass-agrees-with-approved-n143bn-elections-budget/